Written by Dale Wasserman • Lyrics by Joe Darion • Music by Mitch Leigh
Produced by special arrangement with Tams Witmark Music Library
Friday, Aug. 16, 2002, at 7:30 p.m.
Saturday, Aug. 17, 2002, at 7:30 p.m.
Sunday, Aug. 18, 2002, at 1:30 p.m.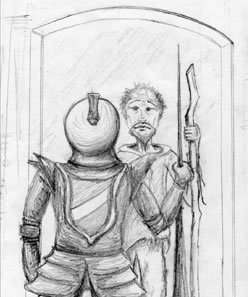 The shows were a great success!
At the Nippon Kan Theatre in Seattle's International District. [Get Directions]
For more information:
Browse through the website using the "clothespinned" links above.
Site News